LIVING BETWEEN THE TRACKS

                 and learning life's lessons

Welcome to my website and the introduction of my new book LIVING BETWEEN THE TRACKS (and learning life's lessons). You may click any of the links above to see some of the entries from the book, and you may purchase a copy by clicking on the picture below. To leave your comments or sign the Guest Book click the link at the bottom of the page.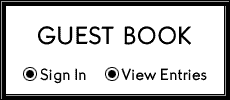 This page was last updated: April 26, 2015
NOTE: Use all capital letters for security code when submitting e-mails.

My name is Kay; I was born in California and one of four children. "Living between the Tracks" is about my life as a child and an adult. At age nine, an incident separated my younger brothers and me from our mother and created a division between mother and her only sister who ended up raising us. 

As the oldest child in my aunt's home, I learned many lessons on my own. It was easier to write about some of those lessons than talk about them because I was very shy. Some of the lessons changed my life, way of thinking, and taught me lessons only life teaches. At age sixteen I learned I had what some called the "gift of dreams". That so-called gift turned out being premonitions of violent family deaths accompanied by paranormal events that lasted years. 

A few years ago after going through some other life-changing experiences I found some of my old writings. Re-reading them revived many memories and helped me understand things I had not before. Those un-mailed letters, notes, poems, and short stories prompted me to start writing again and helped heal some old hurts.

My initial thought was to complete my memoir for my oldest brother who grew up apart from us. I also wanted my children and brothers children to know about our lives. Some of them were given copies of what had been written and they encouraged me to share my story with others.

"Living between the Tracks" is not only about my life, it is about others with which I had personal relationships. If they had not been in my life, certain decisions I made may not have occurred. It is very likely I would not have met some of the people after them who also had stories to tell. Some of their stories are included because many could not tell their own stories for various reasons. 

Reading about my life, you will learn I have encountered numerous losses of life and some of love. Some of it was very public, involved family, and sometimes in the news. Some of the entries will make you laugh and others make you cry as I did while writing them. Fortunately, time is a great healer and I have overcome many disappointments and hurts. My hope is readers take from my story feelings of determination, forgiveness, and lessons learned vicariously because those experiences made me stronger.

I have always felt some experiences were inescapable, but only recently started looking at them differently. This happened while reading my ex-pastor's book where he made a very interesting point. To paraphrase what he said, "our experiences are important, but how we handle them is more important". In saying and believing that, I hope sharing my story helps not only my family, but others as well. If nothing else, hopefully my story prompts readers to consider those different from themselves, and remember the things we all do early… ...affects our lives later.